Go-kart racing is one of the most popular outdoor activities for kids and adults alike. It's no surprise that despite the COVID-19 impact, the global go-kart market is growing at a steady pace. According to a recent report, the global go-kart market was worth $104.8 million in 2020. It is projected to reach $154.3 million by 2030, registering a CAGR of 3.9% from 2021 to 2030.
Go-kart racing is popular because no other outdoor activity offers as much thrill and adrenaline rush as this sport. Still, this popular sports activity often remains underreported in the mainstream media. Most people, even avid go-karting fans, are unaware of many interesting facts related to this activity.
So, in this post, we will share the ten most interesting facts about go-karting.
Go-Karting Dates Back To The Early 1950s
That's right!
Go-karting has been around for more than seven decades. The journey of go-karting began with discarded lawnmower engines and a customized chassis made out of scrap in 1956. The men behind this nifty little invention were – Art Ingels and Lou Borelli. They assembled the first-ever go-kart in their garage in Echo Park, California.
By the 1960s, go-karting became a hobby for the people who could afford it. It wasn't until the 1980s that commercial go-karting took roots in Northern America, and go-kart racing tracks started popping up everywhere.
Go-Karts Don't Have Suspensions
Go-karts don't have suspensions, and for a good reason. Without the suspension, go-karts can go much faster and with a fine grip on the track. This also provides go-karts with extremely low ground clearance. However, the chassis is often flexible enough to act as a suspension.
Go-Karts Are Designed For Wheel Jacking
Go-karts don't have a differential or a suspension. As a result, they come with wheels that can lift off safely when cornering. This provides go-karts with the agility and safety needed for fast racing.
Ko-Karts Are Suited For Kids
Most parents wouldn't want their kids to get on a go-kart racing track for safety reasons. However, this sport is quite kid-friendly. In fact, anyone with little or no driving experience can also enjoy go-karting. Children as young as six years old are allowed to drive go-karts. But, this policy may vary depending on the go-karting race track.
Karting Is Considered A stepping stone for Pro Racing
Ko-karting is considered an excellent way to hone your racing skills. And it's relatively cost-effective. It can help drivers develop hand-eye coordination, quick reflexes, and split-second decision-making skills. Many world-renowned racers began their careers on a go-kart racing track. The formula one legend Michael Schumacher was a go-karting driver and champion as a youth.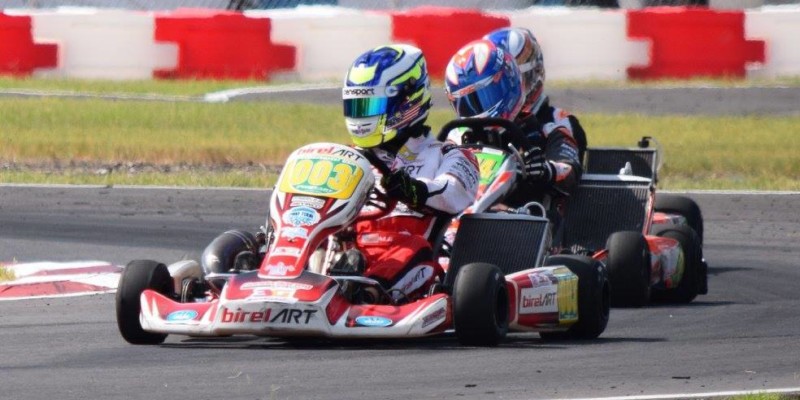 Go-Karting Is Safe
Go-karting is one of the safest forms of racing. Of course, you will need to wear the necessary safety gear before hitting the go-karting racing track. But modern go-karts come with several safety features, including roll cages, roll bars, bumpers, and seat belts, among others.
Besides, go-karts often come with varying speed limits. For rookies, you can hop into go-karts with a top speed of 25km/h. For more experienced drivers, these speed limits can reach up to 75km/h. But remember, all go-karts are designed to prevent injuries.
Go-Karts Are Of Different Types
On the go-kart racing track, you would find karts of different sizes and features. For example, depending on the type of engine, you can find an electric go-kart or gas go-kart. Also, there are off-road, pedal, recreational, and racing go-kart depending on the intended use.
An electric go-kart will run on an electric motor. Gas-powered race go-karts, on the other hand, usually have a small 2-stroke or 4-stroke engine.
In other words, if you want to take up go-karting, you have plenty of choices. You can start with the simple and easy-to-drive go-kart and work your way up as your driving skills develop.
It Is Indoor And Outdoor
Go-karting is one of those rare activities that you can do both indoor and outdoor. An indoor go-kart racing track is open throughout the year. So, no matter what the weather is outside, snowing or raining, you can still hop into your go-kart and get racing whenever you feel like it.
On the other hand, if you like racing on an outdoor go-kart racing track in bright sunlight, you can do that too. There are dozens of outdoor and indoor race tracks throughout North America that you can try.
It Is Affordable
Getting on a go-kart racing track is much cheaper than trying your wheels on an actual racing track. Most go-karting facilities rent karts for a 10 to 15 minutes slot for a few bucks. This means you don't necessarily have to own a go-kart of your own. No maintenance, no repairs. Just hit the nearest track, pay the rent, and your adrenaline rush will begin in no time.
Go-Kart Racing Is More Than A Pastime
Yes, you can go go-karting for fun and as a pastime. But, there is a whole world of professional go-kart racing out there. The FIA (Fédération Internationale de l'Automobile) regulates all motorsports activities worldwide, professional go-kart racing included. It regularly holds racing events all over the world, including a world championship.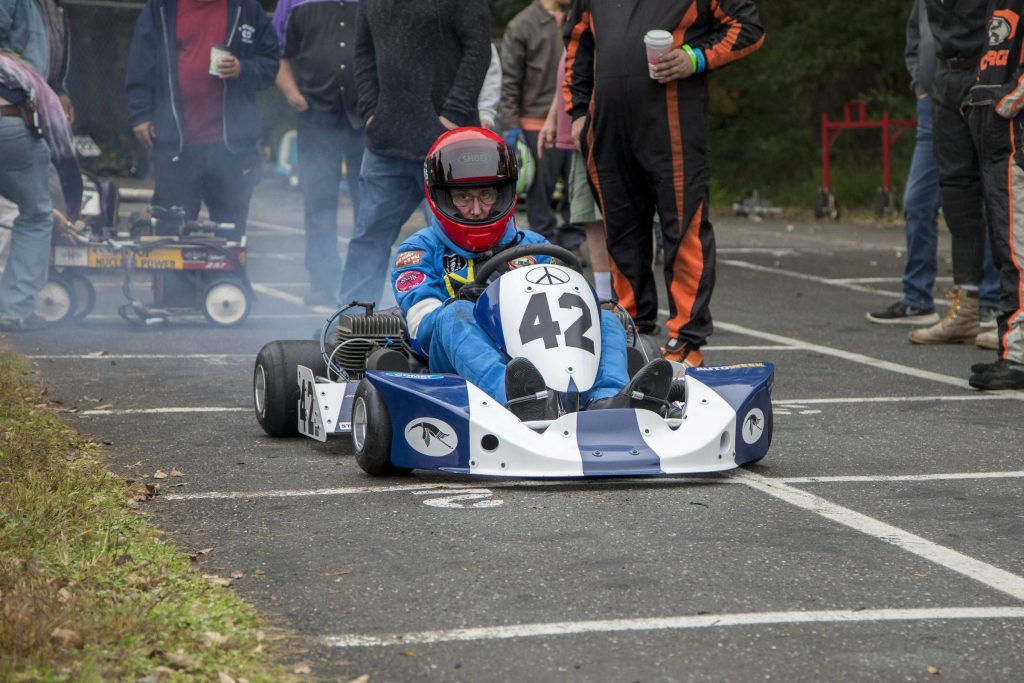 In Conclusion
There it is! Now you know the 10 most interesting fun facts about go-karting. If you love go-karting, learning about these facts must've been fun too. Whether you are doing it for fun or have professional aspirations, don't give up go-karting. Just make sure to do it safely. Happy racing guys!
Author Bio:
Anthony Romeo is the Regional Manager of K1 Speed Canada, an indoor go karting centre with zero emissions and 100% adrenaline. He has 20 years of experience in operations and management. For more information or to request an interview, contact Anthony Romeo on [email protected] or on LinkedIn.