Go-kart racing is becoming one of the most popular activities for people of all ages across the country. But this is an activity that is not covered much in the mass media. And so, to help you learn more about the popularity of go-karts in Colorado and around the country, we're highlighting nine fun facts about go-karts in this latest post.
Many professionals start with Go Karts
Many of the most famous drivers on professional tracks began their careers behind the wheel of karts. Drivers like Michael Schumacher and Lewis Hamilton drove go-karts to hone their skills when they were younger.
Go Karts are easy to drive
One element that prevents many people from enjoying go-kart racing is the perception that go-karts are difficult to control. In fact, go-karts can be easily maneuvered regardless of driving skill or experience. Karting is one of the most affordable types of racing in the world!
The first go-kart was built in 1956
The first modern-style go-kart was built in 1956 from scrap metal and a lawnmower engine by Art Ingels, who is considered the father of go-karts. Since then, the sport has been growing every year! Do you know of an earlier model? Tell us about it!
The kart is designed to break off the track during turns
Unlike other vehicles with differential axles, modern go-karts are designed with wheels that can safely leave the track when cornering. The trick is to lean outward when cornering, putting more weight on the outside wheels and taking pressure off the inside wheels when cornering. This allows for a more efficient transfer of power from the engine to the road. The card remains secure and the balance is saved during this process.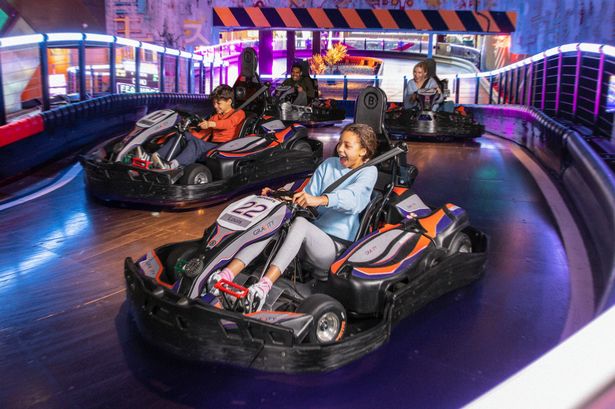 Go Karts are child friendly
Many parents now take their kids to the local go-kart track in Colorado. This sport is child-friendly and allows children to learn important skills such as concentration, balance and hand-eye coordination. Kids 54″ tall and taller will enjoy riding the track at 40 mph!
Karting is one of the most popular types of motor sports in the world
Apart from spectator sports, some data shows that karting is now the most popular motor sport in the world. Every year, millions of people around the world go karting.
Go Karts are extremely safe
The average speed of our rental go-karts is around 40 mph, which makes go-karting an exceptionally safe and fun activity. Racing companies throughout Colorado train to keep drivers safe and provide the perfect driving experience.
Karting is available
Go-karting is part of special events or just a family day where you can go go-karting. Prices for a 15-minute session vary, and an additional session is cheaper so riders can spend more time on the track at a lower price.
Looking ahead is the key
Looking ahead is the key to success in karting for Colorado drivers. Using peripheral vision can help them avoid collisions and master turning techniques.
Our team at SBR Motorsport Park is here to create unforgettable karting memories at the best open track in Southern Colorado. To learn more, call us today!
With the new year upon us it is time to put those resolutions into action! For many of us, those resolutions involve our health. Good news, there are many health benefits to go karting, so suit up and let's race into a healthier year for you.
According to an article in Health Fitness Revolution, here are the top 10 Health Benefits of Go Karting:
Fun activity: Go karting doesn't need any prior experience, but it is just as challenging as learning a new sport. Children can learn safety rules and how to maneuver a car by driving a go-kart. This can later prepare them for driving an automobile. This is also a great outlet for kids that are interested in racing and other motor sports.
Safety: Go Karting is a safer option for beginners who are interested in racing. It can be both an indoor or an outdoor activity. Go Karting also comes with a lot of safety rules and if all the rules and regulations are followed correctly, it can be a very safe activity for all ages. This can teach kids of all ages how to follow and abide by road rules.
Better reflexes: The Go-Kart race track is laid out in many tricky patterns. One minute it's a straight road and then it twists and turns in many different ways. While racing with a go-kart, you have to learn how to maneuver through the track without losing control or crashing into others. This can really test your skills on reflexes.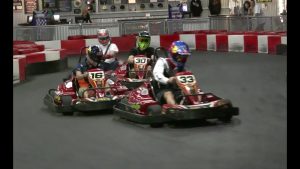 Controlling a car: Being able to control your go-kart while paying attention to your surroundings will make you a better driver in general.
Connect with your family: Go karting can be a great activity for all family members. Children can drive with their parents or other family members. Including your entire family on a team sports can not only be fun but it can also bring your family closer. But above all, laughing and having fun with your family is the most rewarding benefit.
Adrenaline: While on the race track, right before the light hits green you get a sudden adrenaline rush because of the thrill and excitement to race. This rush can make you feel more alert as well as sharpen your senses. It can increase your heart rate, dilate blood vessels, and open air passages which will allow all your cells to receive more oxygen. The adrenaline can boost your energy as well as improve your memory and leave you feeling energized.
Team building experience: Go karting can be a great way to get all your employees or your group to interact with each other. It puts everyone in a fun, interactive environment with no worries. Team building helps strengthen relationships, thus putting everyone in a better mood to work with each other.
Fun for all ages: Whether you are 10 years old or going on 60, go karting can be a fun experience for all ages.
Confidence builder: Go Karting can be a great confidence booster when you learn the tricks like vehicle control, driving techniques, and other skills. Although it is a fun and light sport for everyone, winning the race can be a great confidence booster as well.
Career starter: Most racers start of with go karting because of the simplicity of it. Since it is a pretty small vehicle, it is also easy to transport. A go-kart is also not as complicated as a racing car, so the minor or major fixes can usually be done by the individual except for engine rebuilding, which needs to be done by a professional. Go Karting is a great outlet for those interested in racing because it's simple, cost-efficient and a safer way to start training for the real race tracks. If racing is your passion, go karting is a great starting point for beginners.