Top entertainment
The water park
1. The water park is a favorite form of entertainment not only for children, but also for adults. There is one water park in Kyiv, located in the "Dream Town" shopping center – "Jurassic period water park "DREAM ISLAND". The complex includes swimming pools, water slides, attractions, baths and saunas. There is a bar and a restaurant on the premises. The advantage of the water park is its location, good design, a wide variety of attractions and slides. Also outside Kyiv, in the city of Brovary, there is a water park "Terminal" with a capacity of up to 1,300 people (area – 20.5 thousand square meters). At one time, it was the first water park in the Kyiv region. The slides here are more extreme and long. So, if you want adrenaline, choose "Terminal".
2. Bowling is one of the types of family recreation and entertainment for large companies. Bowling is so popular that the availability of bowling clubs in Kyiv is simply huge. Let's name the best according to reviews. Bowling club in the shopping center "Gulliver" – located in the center of the city, there are 16 lanes, soft sofas, a bar-restaurant. The bowling club in the shopping center "Dream Town" is located in Obolon, there are 16 lanes designed for 96 players, there is a bar. The bowling club in the "Blockbuster" shopping center is located on Petrivka, there are 14 lanes, amateur competitions are held on Mondays. Bowling club "Jumbo" – located on Petrivka, there are 30 lanes equipped with the latest Brunswick technology. The bowling club in the "Cosmopolit" shopping center is located on Shulyavka, has 24 Qubica AMF lanes and 24 of the fastest pinspotters (pin setting machines). The choice is yours!)
A party
3. A party "on wheels" is entertainment for those who want to have a great time in the company of friends. In Kyiv, you will be offered a ride in a limousine, retro car, convertible or party bus. The latter is the most popular for various parties, weddings, corporate parties and birthdays. Arty-bus is a nightclub on wheels. It has everything – bar, karaoke, dance floor, laser show, dj accompaniment and much more. Today in Kyiv there are many companies that rent party buses, for example, Arty Bus Kyiv, Avtolimo, ЦЕНТРУС, etc. Each of them organizes any party program according to your tastes and wishes.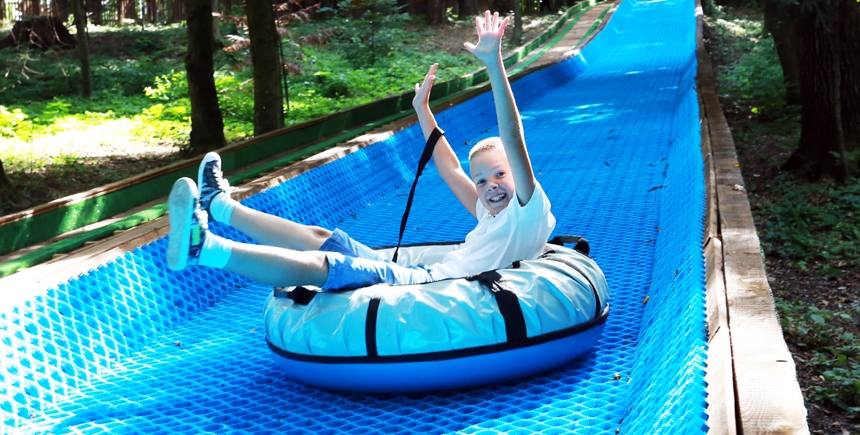 4. Water walks are the most popular pastime of townspeople in the summer. Thanks to its location, Kyiv offers many options for water excursions – by ship, yacht, boat, river tram, boat and catamaran. From the river station (Poshtova Square) you can take a sightseeing or excursion (Kyiv Reservoir, Kaniv) by steamboat. In the evening, ships cruise along the embankment, arranging discos on board. A walk on a yacht is a romantic vacation that will leave unforgettable impressions. You can rent a yacht through the company "Rentflot", the yacht club "Azimut" or "Yacht Travel". All of them will offer vessels for different tastes and budgets – sailing and motor yachts, boats, motor ships, yachts for VIP vacation.
In addition, there is an opportunity to ride on a unique vessel with hydrofoils, developed back in the Soviet years. Thanks to its design, this high-speed boat "Polissya-1" develops a speed of up to 70 km/h. A miracle boat departs from the pier of the Kyiv Ratchport. In Kyiv, you can also engage in various types of water sports – windsurfing, kitesurfing, skimboarding, water skiing, etc. Today, popular wakeboarding is a mix of water skiing, snowboarding and surfing. The main wakeboard bases are the Druzhby Narodov Park and Trukhaniv Island (Parkova doroga, 6). Kayaking is a relatively recent sport, rafting down a river on a single-person vessel. Kayak rentals – People's Friendship park, Hydropark, Obolon embankment.
5. Digging is an extreme hobby, especially popular among young people. It is a study of underground structures – basements, mines, tunnels, metro stations, communications, etc. Digging as a direction appeared in Kyiv during Soviet times. Today, digging is not prohibited by law in Ukraine. Yes, there are associations of diggers and inter-digger organizations in Kyiv. The top diggers' routes are the Klov underground river, the Shtolnya-1 water pipeline, and the Mykilska drainage and tunnel system. The Klov River flows under Khreshchatyk, Maidan and European Square, it is considered the most spectacular of the underground rivers. The hand-arched highway (height – 5 m, width – 10 m) has sections of red brick more than 200 years old, on which imprints with royal coats of arms and years of construction have been preserved.
Tunnel-1 is an experimental communication, built in the 1970s. as a reserve water pipeline lies 90 m underground. There are no deeper places in Kyiv (the entire water supply runs at a depth of 3-4 m). Currently, the tunnel is preserved, there is no water in it. The Mykilsk system – communication is located on the slopes of the Dnipro River along the Dnipro embankment highway. Safe and easy, but at the same time beautiful cave with stalactites, bats, underground waterfalls and lakes. The place will be educational for anyone who is only remotely familiar with extreme and dungeons. If you decide on the route, be sure to take a guide.
Karting is fun
6. Karting is fun for speed lovers and for those who want to feel a dose of adrenaline. Today, there are many karting centers open in Kyiv, where you can take your breath away, accelerating at full speed. Let's name the most popular centers among Kyivans. The go-karting club in the "Blogbuster" shopping center is located on Petrivka, has two go-kart tracks, so you can ride here both in winter and in summer. The area of ​​the summer kart track area is 5,500 square meters. m, the length of the race track is 650 m. "KartMania" in the shopping center "Ocean Plaza" is equipped with modern cars with powerful engines, the duration of the race reaches up to 10 minutes. "Forza karting" is a karting center with a track in several levels, an area of ​​3,000 m2 and a length of up to 500 m. The center has a school where training for beginners is conducted.
7. Quests are a type of entertainment that is gaining great popularity recently. That is why there are many quest projects in Kyiv. Let's note the most popular locations. "KADROOM" is a quest site located in the center of the capital, the mechanisms for quests are developed "from scratch" in our own workshop, according to reviews, the best and most realistic movie quests are created here. "Quest Factory" is a horror show with elements of a quest, in particular, a mystical performance on a moored ship in a 400 square meter game location. "Questium" is one of the popular quest projects, quest rooms with interesting scenarios, various riddles and cool surroundings.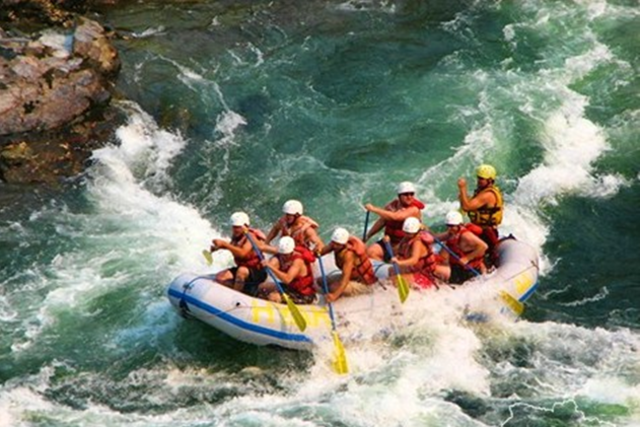 8. Paintball is extreme entertainment for the company. Since 1994 paintball is recognized as a sport in Ukraine. In Kyiv, you can find enough locations for paintball. Residents of the capital choose such clubs. "Chepard" is the largest paintball club in Ukraine and one of the largest in Europe, developed infrastructure, 9 outdoor playgrounds and indoor premises for extreme play. "Ganz" – located on the territory of the National Complex "Expocenter of Ukraine", 3 playgrounds and 6 game scenarios, there is laser tag. "Bears" – offer 4 own game zones and interesting game scenarios, there is laser tag and the "Nuclear Bunker" quest room.
Piloting
9. Piloting is an expensive, but the brightest and most emotional form of entertainment. In Kyiv and its surroundings, there are many opportunities to fly by plane, helicopter, balloon, paraglider, etc. "Chaika" is an airfield, an aero club and a zone for holding large-scale events, offering familiarization flights with elements of aerobatics on sports and training planes, there are drop zones for parachute jumps. "Aeroprakt" is a club established in 1986, located on the territory of the Nalivaykivka airfield in the Kyiv region, where educational, training, sports, and experimental flights are conducted on aircraft of the type Aeroprakt-20, Aeroprakt-22, hang gliders, motorized hang gliders, etc. today there are one and a half dozen aircraft in the aero club).
10. Fishing is one of the pastimes for men. The advantage of the fact that Kyiv is located on the river gives fishermen a wide choice of places for fishing – Trukhaniv Island, Rusanivka, Obolon, numerous bays of the Dnieper. There are stocked places in Kyiv and its surroundings. For example, in the Holosiiv district in the center of "White stones" carp, carp, perch and pike are caught. The area of ​​the reservoir is about 2 hectares. The depth is from 1.5 m to 3 m. The "Vyshenka" base is located 14 km from Kyiv downstream of the Dnieper. Carp, carp and crucian carp live here. They offer boat and motor rental, there is a cafe, a sauna and houses with comfortable rooms. Ponds "Sturgeon fishing" – here you can catch fish all year round, even during spawning. Bester, sterlet, Lena and Russian sturgeon, paddlefish and rainbow trout are caught in these places.